New Year is the best time of the year for celebrations and most of us love to celebrate our special occasions with our family members. Happy New Year wishes for son are sent from parents; mother and father to their son. Whether he lives with them or far away from them, wishing him the beginning of a brand New Year can be a great idea. By doing this, parents can create a source of strong and unique bonding with their son.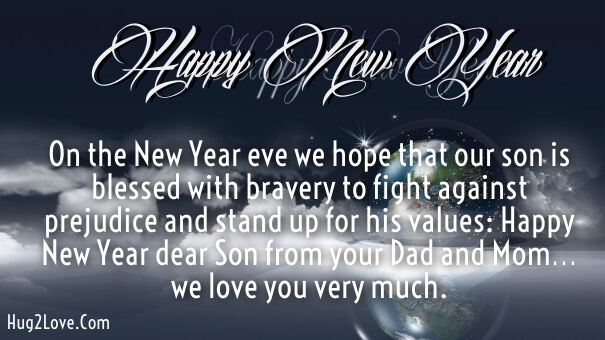 On New Year, we have high hopes for the year that is approaching and it is the heartfelt desire of parents to celebrate such special moments with their children. You can greet him with amazing wishes and make him realize how much you love him and how much he is important to the whole family.
Emotional Messages for Son to Wish New Year 2023
Through these wishes, you can rekindle the bond of love with your son. You can also collect the memories of previous years for him and make him feel special on the New Year Eve. Show him how he has managed to gain success in every field throughout his life and wish him even more success in future.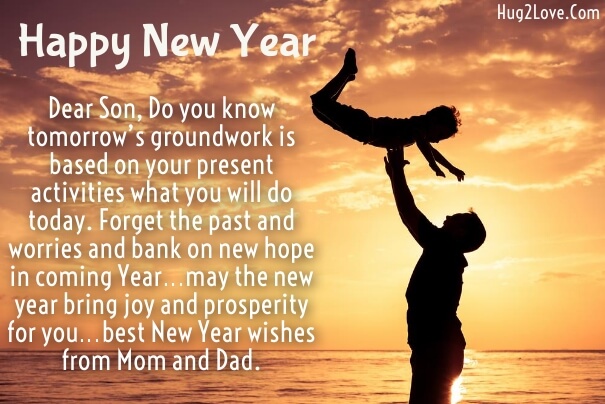 Hey my Son, you must make this New Year a happening one. You can be the one who can evolve like phoenix with new changes for becoming a better person for better future.

The best things about being a parent is to see your child grow and with you in our lives, we have had a beautiful journey with a little boy in our arms who has now become a big boy…. Wishing you a very Happy New Year with best of blessings and happiness my dear.

May each day of the year 2023 bring you little joys and simple surprises that will fill up each day with fun and happiness.

Your presence in our lives is a sweet blessing…. We thank God each and every day for sending you in our lives and giving us a reason to smile each and every day….With lots of warmth and lots of hugs, we wish you a Happy New Year… May God always bless you with the best.

May your eyes, mind and heart be filled with true spirit of starting a new year that gives a fresh dimension to your life.

Your life is your own, Be yourself and do what makes you unique. Happy New Year!

My son, you make every moment worth recall so that the moments remain a tasty memory forever

My dear son, as we are all get to being another New Year, I promise to be there with you in every venture, during good and bad times, supporting you unconditionally to see you build your own life… wishing you all the luck and a prosperous New Year my little hero!
There are also emotional and heartfelt New Year wishes to make your son closer to you. Being a parent, you must go for the wishes that are supposed to convey your motherly/fatherly love and support to your son.
New Year Wishes from Dad:
You must also select the wishes wisely and through them motivate and inspire him to attain his goals in life. Wish him in such an amazing and unique way that the spell of your wishes remain with him till the end of the year.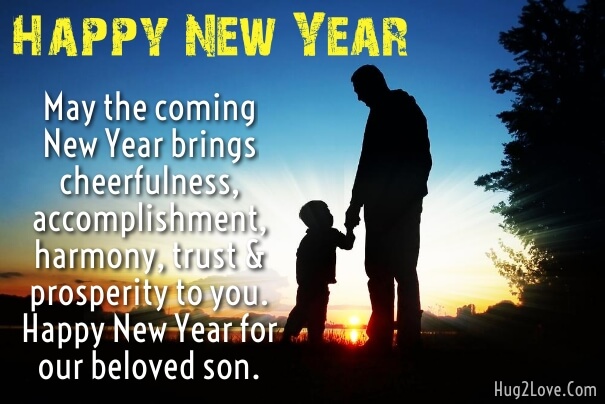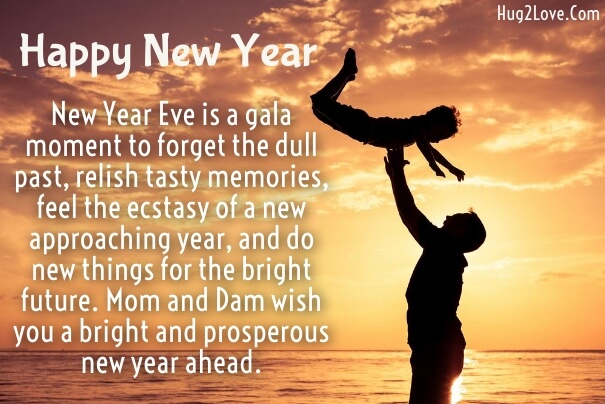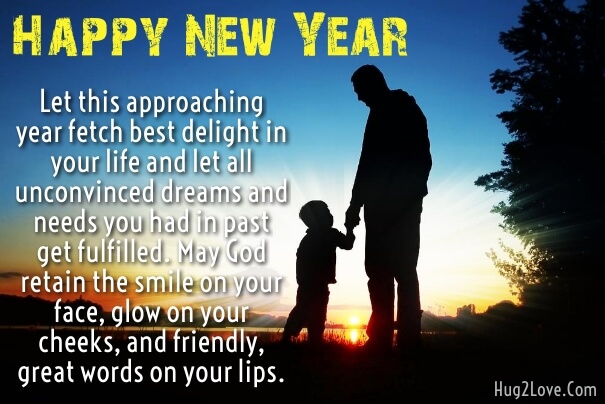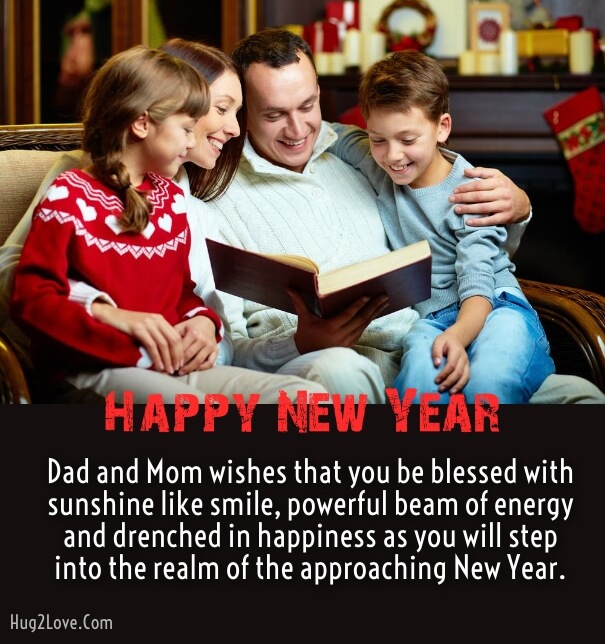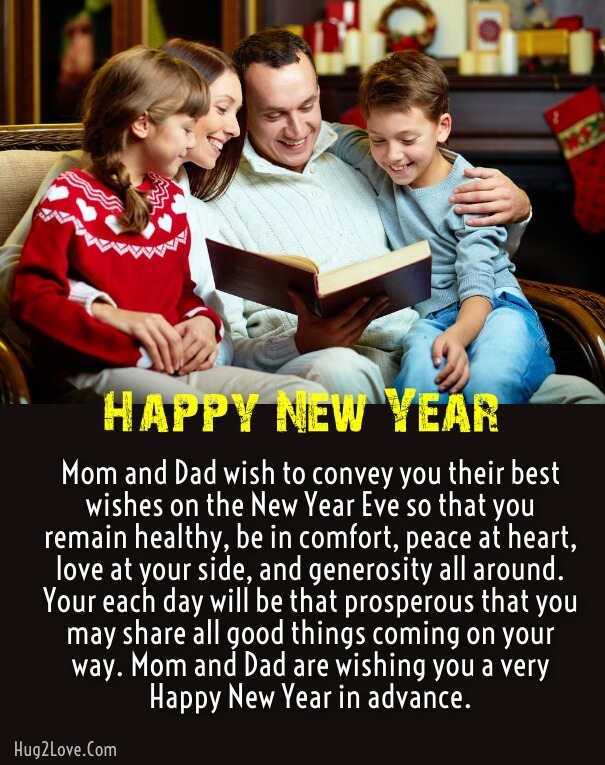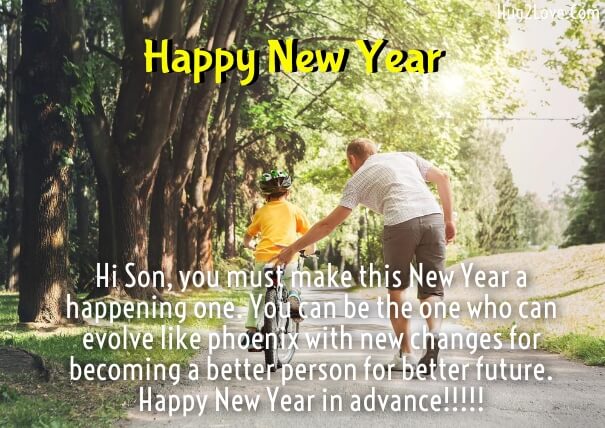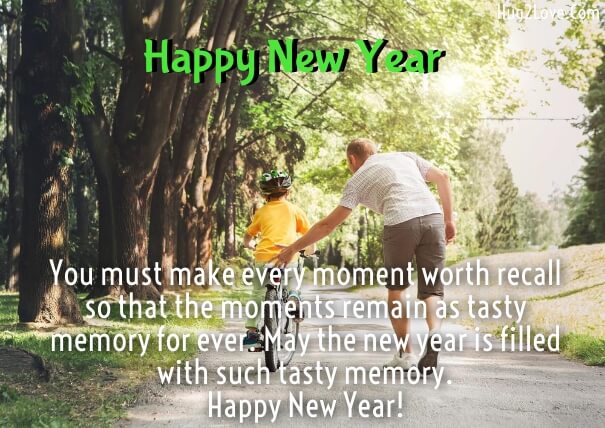 New Year Wishes from Mom:
Grab this golden chance i.e. New Year to let your son know that you love him unconditionally and feel proud of him.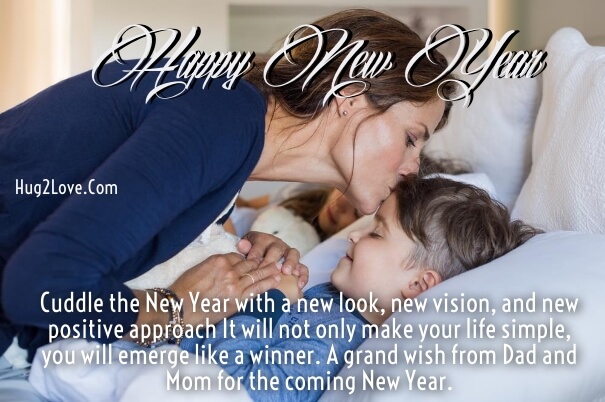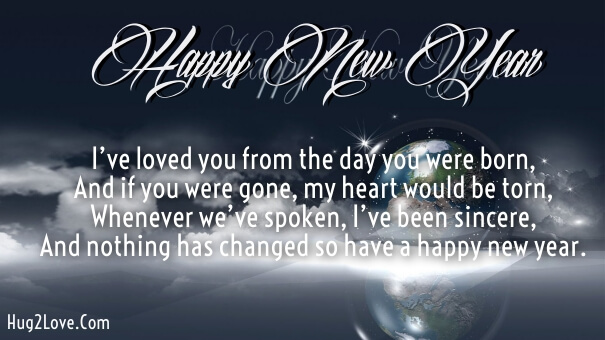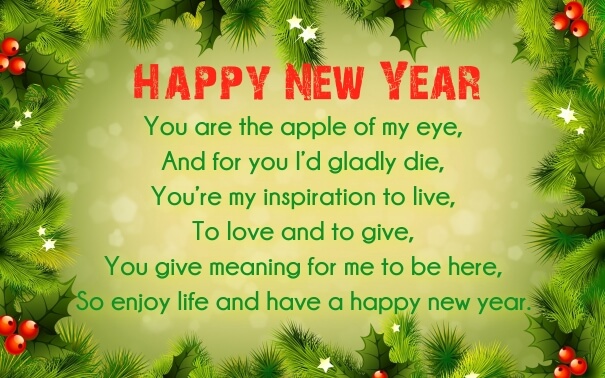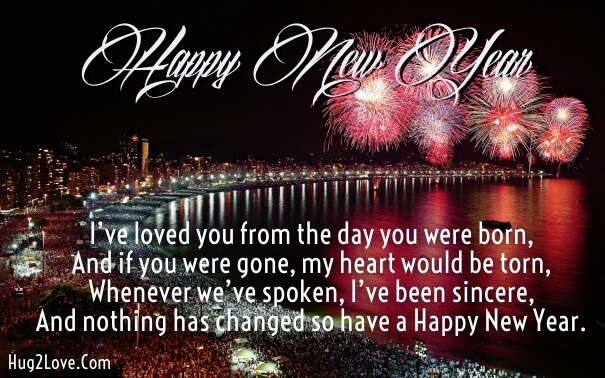 Let him know that you are and you will always support him in achieving his goals and fulfilling his dreams in life. Though you can tell all these things to him on ordinary days too, it is a hard task to go for the right words and express yourself. So make use of this opportunity and express your heartfelt New Year wishes for your son.
New Year Greeting Cards for Son
To add colors to your New Year wishes, you can send these wishes in the form of greeting cards. And another captivating idea will be to write your own personalized wishes for your son as you know better what your kid wants in his life.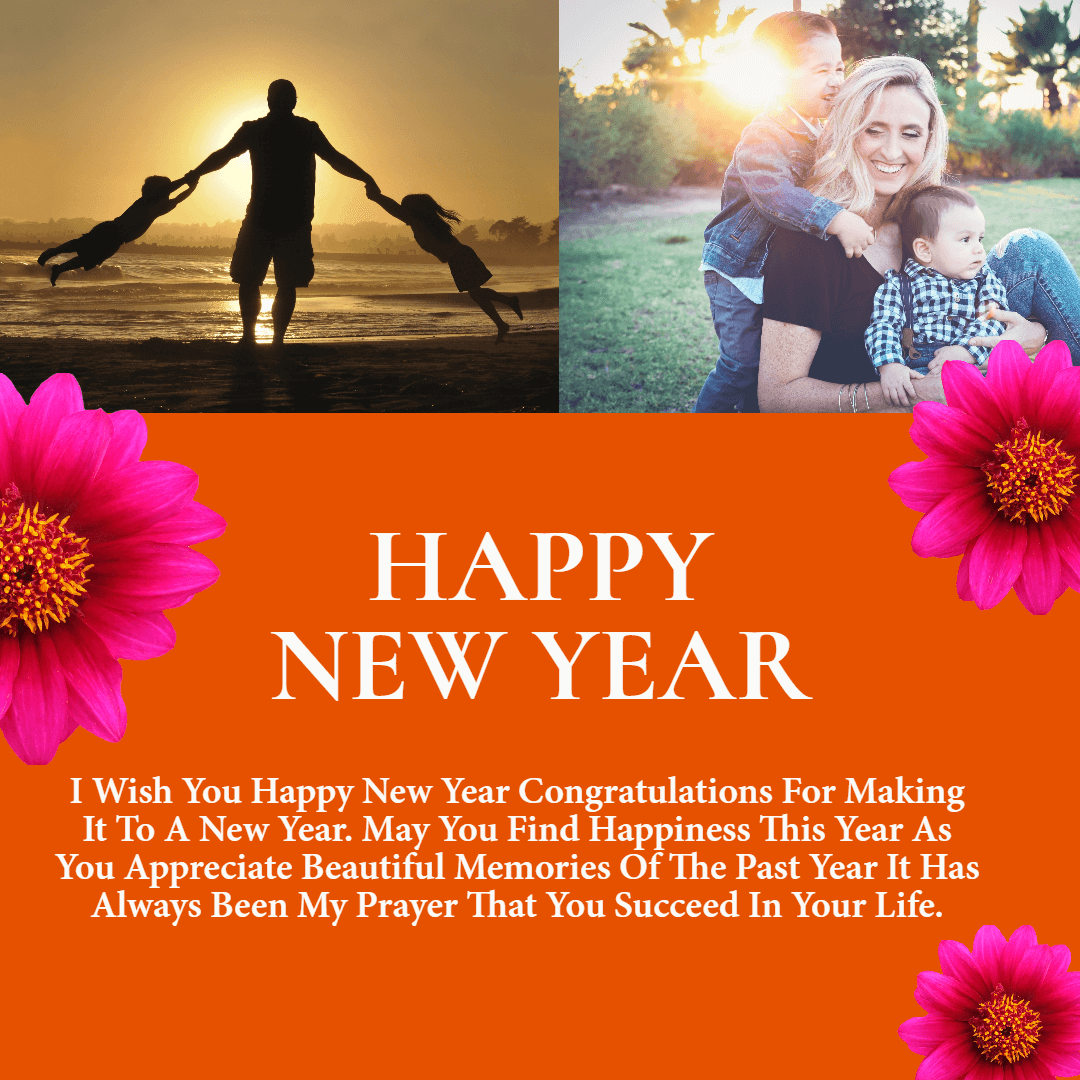 New Year Poems for Son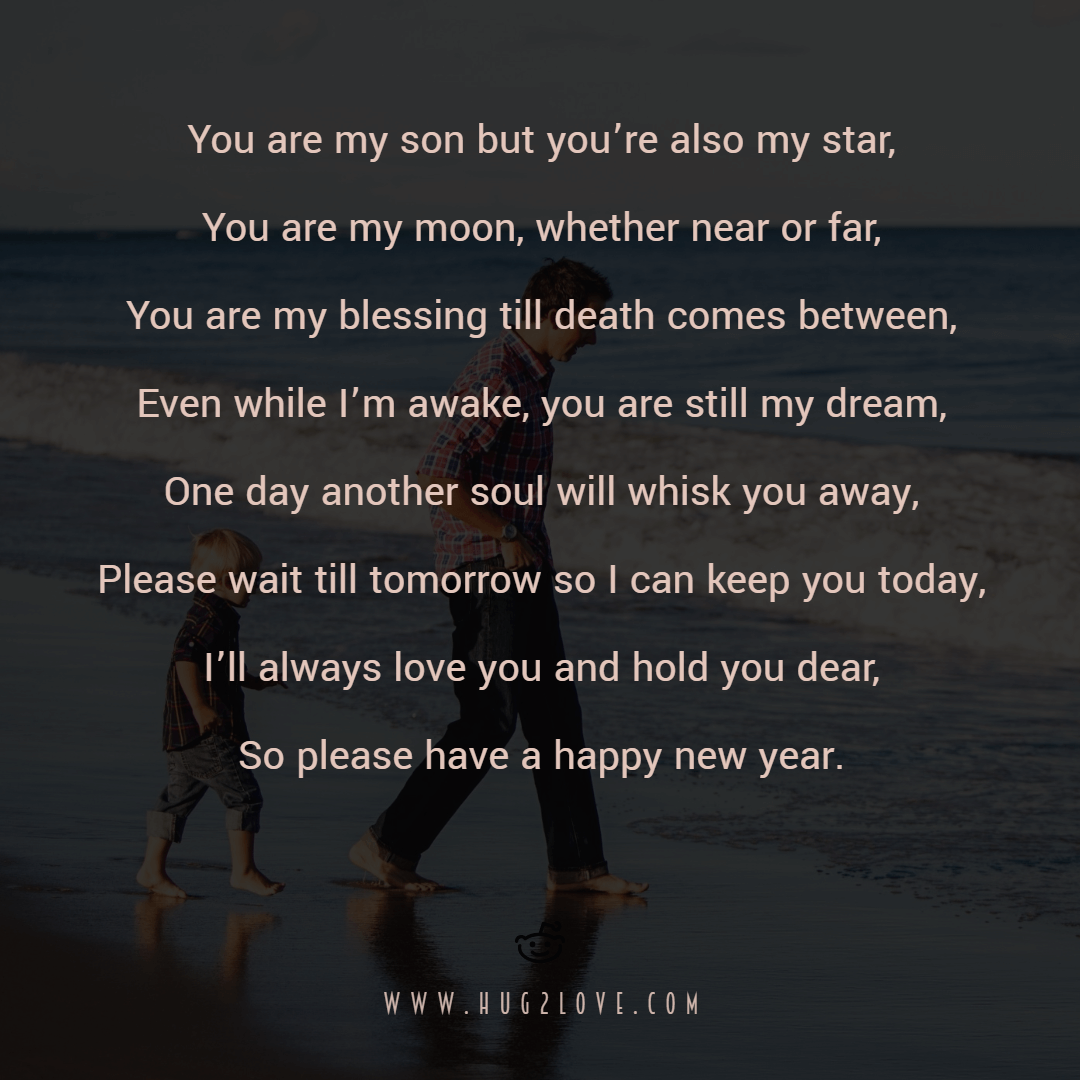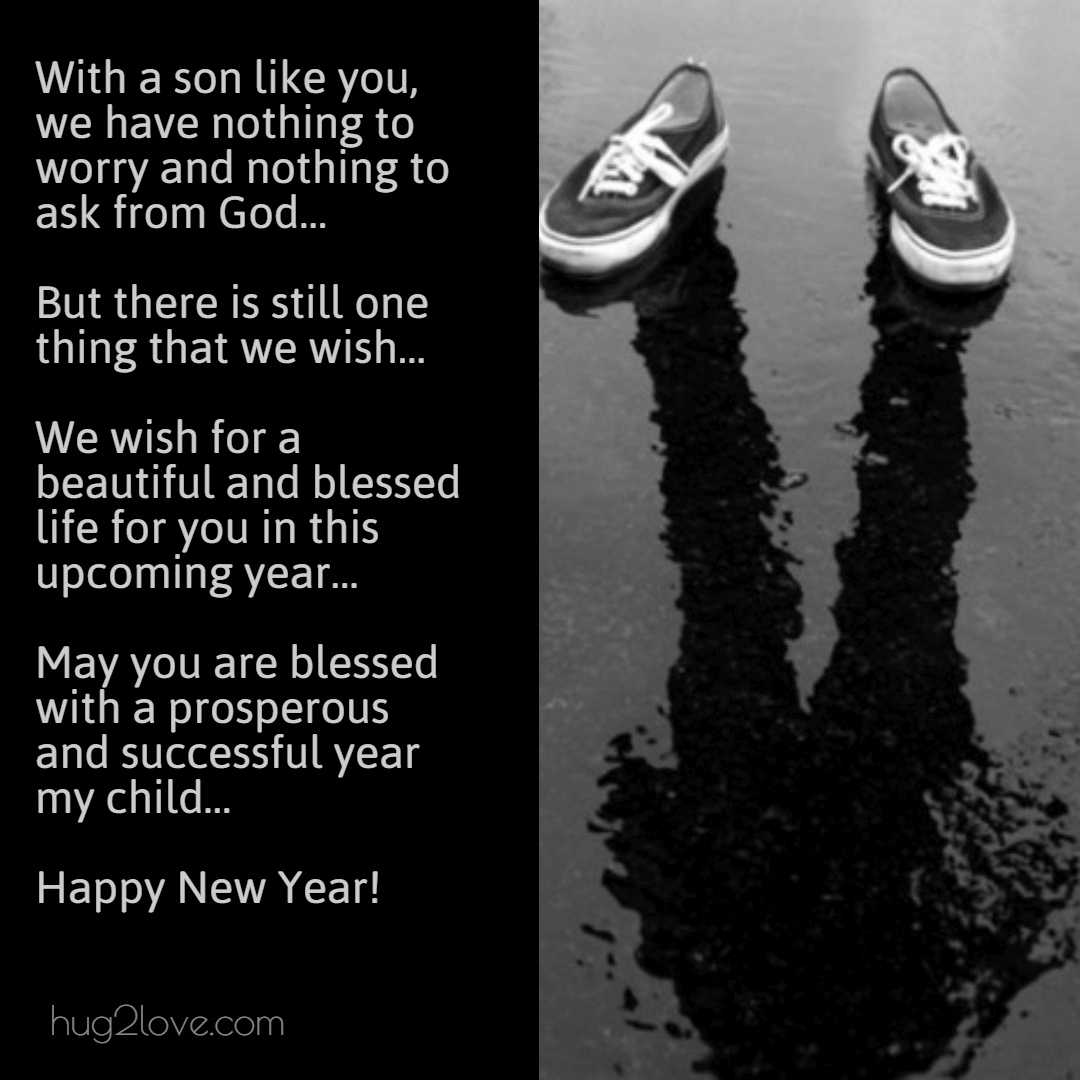 He will definitely appreciate this great effort by you and those wishes that came purely from your heart will leave a greater influence on him.