Christmas is a holy day for Christians that they most preferably celebrate with their parents, siblings, friends, and relatives. This day is meant to be celebrated by greeting and wishing each other positive and happy notes. Aside from our parents, our teachers also play a very important and impactful role in our lives. So, we should remember our teachers on such special occasions too, with great love and respect. To show that love, care, and respect, a chance like a Christmas must be availed to wish your teacher as it is the best time to recognize, express gratitude, and spread cheers to those teachers who made a difference in our lives.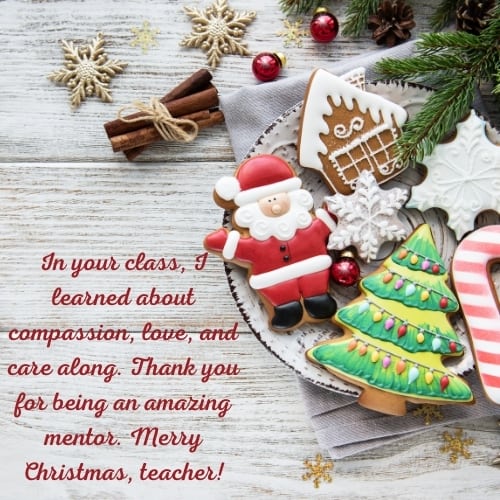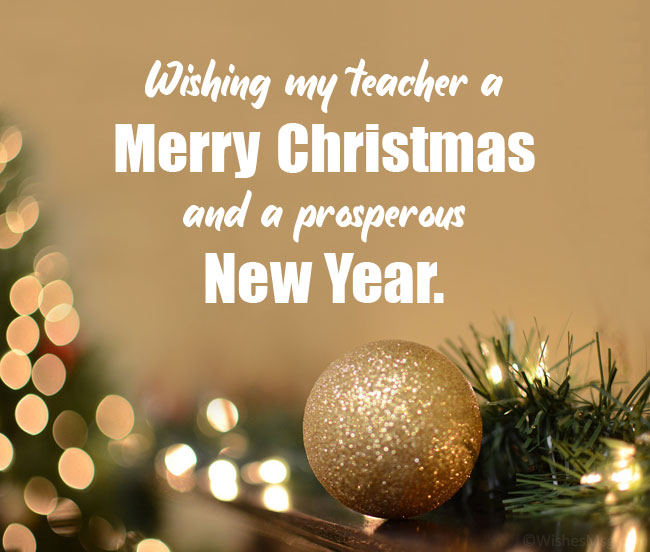 Also Check:
Dear Teacher Merry Christmas to you and your Family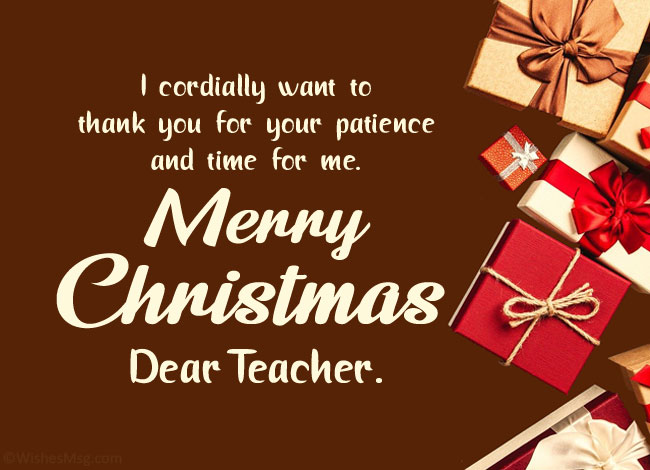 Quotes to Say Thanks to your Teachers on Christmas and wish them Happy Holidays!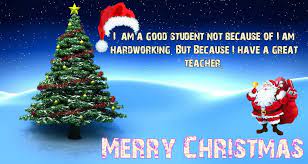 Christmas Wishes & Messages for Teachers
Christmas Greeting Wishes specifically meant for Teachers. These Greeting Wishes could be heartfelt messages that may be sent through the Internet or any form of social media. But as your teacher put her whole effort into making you what you are, it is better that you send a handwritten sentiment to him/her who had done so many things for you and deserved it.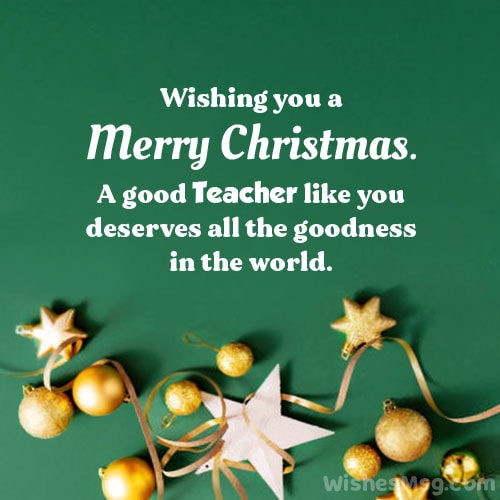 Wishes for your ideal School Teacher / Guru and Trainer
Merry Christmas wishes for Math Teacher 2021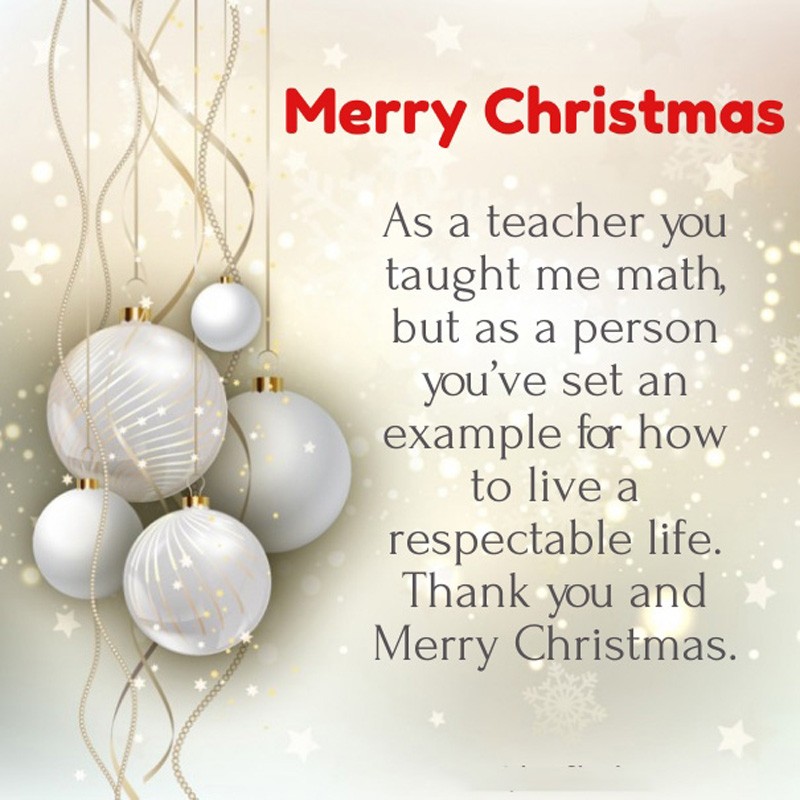 Christmas Greeting Wishes may include your best wishes for your teacher in the future life or could be that she keeps on progressing in her career and keep on doing such an amazing job of changing students' lives. You can also make her feel appreciated for the positive changes that she brought in you through her behavior because nothing can bring happiness to her more than the thought of acknowledgment that students learn something good from her.
Christmas Wishes for the Teachers who always offered you unconditional support, knowledge, and kindness.
Merry Christmas Captions, Messages, and Wording for your Teachers 2021-2023:
Jingle bells, jingle bells, teacher gets an "A." You taught me well, parents pride will swell — lots of wishes for Christmas Day!

You are the best teacher in the world. You've been such a inspirational role model for me, I will follow you and wanna be like you.

You always offers unconditional support, knowledge and kindness. Merry Christmas and Happy New Year to you Sir.

I'm going to leave some cookies and milk for Santa. I think kids should leave cookies and milk for good teachers like you too.

You bring love, laughter and knowledge to the classroom. Teachers are awesome! and You are my favorite. Accept my Christmas wishes.

You've always been a great teacher to me. You help us to groom and always teach us to do right things in a right way. Thank You Sir and Merry Christmas to You and Your family"

My Dearest teacher, I pray to God that Christmas of 2021 may be the best Christmas of your life. May you have the most amazing time with your family and friends. May there be happiness, hope and glory. Wishing you and your family a wonderful time together. Merry Christmas!

Teachers are like the sun, without them we don't shine. I wish you all the blessings of God. Merry Christmas to a great teacher of my life.

Blessed are those who have a teacher in their life and I am surely one of them. May Santa bring gifts of smile, happiness, togetherness and success in your life. May your life illuminates with sparks of the festivities. Sending warm wishes on the occasion of Christmas to you and your family.

As we celebrate this season, I want to give thanks to the Lord for giving me a teacher like you who is always patient in dealing with his students and hardworking to give the service that any student deserves. Merry Christmas Teacher!"

XMAS prayers and wishes  for Best Teacher you have ever Met

 Christmas Greetings for English Teachers 2021

Best Christmas Quotes and Wishes for the Trouble-Maker Teachers 🙂